Custom order for Robin part 2
The Honu Collection
Regular price $1,015.00 Sale
Ho'okueana Dangle Earrings 345.00
Akoni Studs 150.00
Kalele Dangle Earrings 345.00
Kalele Necklace 175.00
                                                                      Total 1015.00
You inspired a blog post and newsletter I will be publishing this month:

Ho'okuleana   The Green Flash of Hawaii
After an amazing sunset and just as the sun tucks itself into the horizon, sometimes, if you are very lucky, you will see the green flash. The green flash is elusive and gone in the blink of an eye, so seeing this phenomenon of nature is something very special.
For centuries, mariners have shared numerous ominous stories about these magical bursts of green light directly above the Sun as they watched it set on the water. But naysayers have brushed off their stories, claiming them to be a myth. While most pirate's lore can be chalked up to fantastical fiction, the green flash isn't. This scarcely seen illusion is a real spectacle, with the science to back it up. So what's it all about, and how does it happen?

Subduct flashes are created when the sun appears to form an hourglass shape due to a phenomenon called atmospheric inversion, which occurs when a layer of warm air traps cool air and moisture close to the ground. In this rare circumstance, the upper section of the sun may appear green for up to 15 seconds.
This is a perfect name for this small batch collection.
Ho'okuleana: it all started when one of my amazing collectors purchased a stunning Apatite Floating Coral necklace, that had a turtle shell that matched perfectly in the blue green spectrum. As many artists can relate I often like to have creative "color outside the lines" type of days where I just grab colors and mix colors and do layers of different colors, and I am just having fun so I am not documenting the process.
Well in this case I should have! The turtle shell was resplendent, she was ombres of crystal blues like the waters but in a certain light,  peeking from behind the coral reef, she has a green hue
So I made her the focal point of my  Apatite Floating Coral Necklace chain and sent her out in to the world to do do her magical healing secret turtle stuff. I thought to myself what a stunning one of a kind....

Well....This collector got in touch and wanted earrings to match! I said I would try....
So I puzzled and puzzled till my puzzler was sore (Dr Seuss) for several weeks, and finally figured out the right temperature, layers, shimmers timing and perfect gas and propane ratio.
I was so confident I found the right formula that I even did a tiktok live and was able to pull it off ....NICE!
But as anyone who has worked in glass knows, the glass gods giveth and the glass gods taketh away, and then the formula became as elusive and the green flash once more.
But this lovely collector wanted more of this series, and I wanted to figure it out again.
I did it once i said to myself how hard could it be?
Well she can tell you,  2 weeks of trial and error mostly error and finally I emerged with the exact thing I was looking for an Akoni Honu but with a shimmer of green, a green flash!
I named her after the green flash, Ho'okuleana, a word that means to take responsibility, and just like a my honus that become part of the collection this one is also part of my healing journey. What a perfect time for me to get the message to take responsibility. I wont get into it too deep here but it fit where i am at in my journey perfectly. My very sick younger sister is coming to live with me and I am going to care for her. My land is being cleared of dark energies that have wrecked havoc over the last 3 years, and I moved from the aquarium and am in search of a new home for my kiosk preferably a space i can do glass art in live...
The word responsibility only means ability to respond and the way i feel the universe pulsing though my veins these days through mediation and healing I now embrace that word instead of resist it because i know that I am so deeply in a place of trust (Kalele)  in my ability to respond....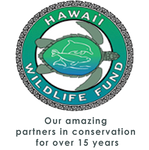 ---