-The Honu Collection has 6 signature color stories-
New!
New to the Honu Ohana (Family)
Pilikana is our latest edition to the Honu Family, and its fitting because Pilikana actually means family.  Pilikana represents the bond between entwined souls, be it life partners, sisters, parent and child, or any other of our deepest bonds with loved ones.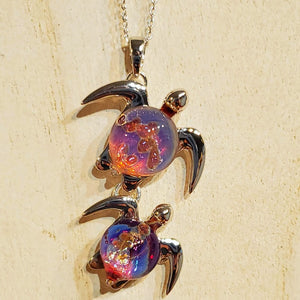 Why Sea turtles?
 Sea turtles have offered me powerful, transformational healing lessons about Gratitude, Trust, Creativity, and Worthiness.
These lessons changed my life, as an artist and a healer I offer them to you.
I really love doing special orders...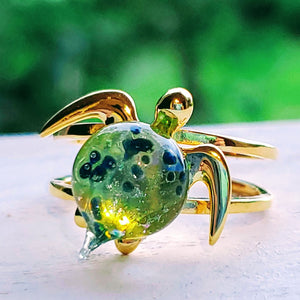 Special order for Stacy
"I bought a turtle necklace from you few years ago. I love it. I get lots of compliments when I wear it .I am looking forward to getting a ring to match. I'll keep in touch. Thank you. Stacy"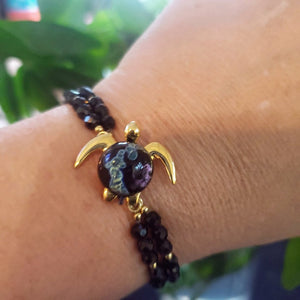 Special order for Donna
"OMG Amy I love it it was exactly what I was looking for, I wear it all the time and it reminds me of my amazing time in Hawaii swimming with turtles"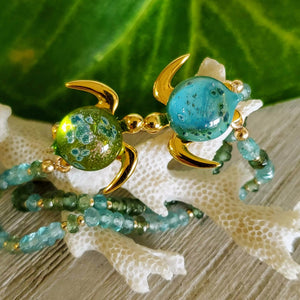 Special Order for Susan
Thank you SO much Amy!! As always, you totally captured our vision perfectly! We absolutely love it and means the world to us that you created this special piece for us. All of your pieces are always so incredible!!😊❤️🐢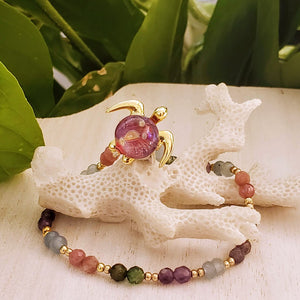 Special Order for Mari
I'm wearing the turtle bracelet right now. It's beautiful. The lampwork "islands" and design depth are more apparent than what I was able to see in the photos. The multicolored beads go very well with this turtle. I'll treasure it. I can look at the turtle and dream about Maui.